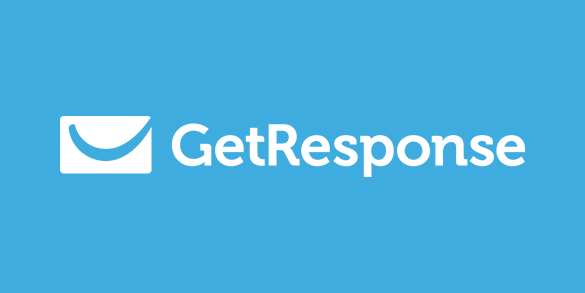 In this GetResponse Autoresponder Review, we take a close look at a product that has set the benchmark in the industry and is by far the most popular autoresponder in the market. GetResponse has several advantages compared to the other autoresponders in the market such as a high email deliverability, excellent contact management features, responsive email design, affordable pricing and more. Here are some of the GetResponse features that truly stand out.
Email Deliverability
There is nothing more important to an autoresponder than email deliverability. What it email deliverability? It is simply the likelihood that your emails reach your subscriber's inbox and are read rather than end up in the SPAM folder. GetResponse has the distinction of having one of the highest email deliverability in the business – an incredible 99.5%.
List Segmentation
If you have an email list with over 500 subscribers, you will need to segment it well for an effective email marketing campaign. This means dividing the list based on certain characteristics. GerResponse allows you to do that as it is very flexible and has an excellent segmenting system. It allows you to set behavior goals for your subscribers – such as completing a purchase – and segments the list based on these goals. It allows you to track your data easily and tinker with your list as you would want.
Analytics and Reporting
GetResponse has advanced email analytics and reporting tools that help you track every single aspect of your email marketing campaign. With GetResponse' analytics tools, you can track, gauge and analyze your online conversions. GetResponse offers what is known as Email Intelligence.
You can track the email open rate, bounce rates, click rates, unsubscribe rates, analyze many other metrics and set campaign goals.
Responsive Email Design
Did you know that 88 percent of people read their emails on their mobile? 42% even delete their emails if it doesn't come across well on their mobile phones. That's why it is important to design emails that are responsive and look good on the mobile. GetResponse allows you to create responsive emails. To understand better how GetResponse's Responsive Email campaigns work, see this video.
RSS-To-Email
RSS-to-Email is a particularly useful feature for bloggers as it automatically sends an email containing your latest posts to your subscribers, as soon as they are posted on your blog. GetResponse has a terrific RSS-To-Email tool.
Social Sharing
Social Sharing is another interesting feature introduced by GetResponse. It allows you to place your social media buttons on your newsletters so that they can be shared by your subscribers. GetResponse also offers Social Sharing Analytics for tracking social shares across different social networks. It also tracks reactions to your emails on the social media and helps with better social media engagement.
Customer Service
You can reach GetReponse' customer support team through a toll-free phone number, video, live chat, email and online forum. GetResponse' customer support team is the best in the business, very professional, friendly and knowledgeable.
Pricing
Plans at GetResponse start at $15/month for 1000 subscribers, then $25/month for 2500 subscribers and $65/month for 10,000 subscribers. You can check out all the GetReponse pricing plans here.
Conclusion
GetReponse is by far one of the best autoresponder in the market for small business owners and internet marketers – high email deliverability, great features, responsive email design, decent customer support and affordable pricing plans.
I wish you all the best, and remember that if you have any questions or comments you can post them in the comments section at the bottom of any blog post. It's great to hear from you.
Kind regards,
Emanuel
Founder of How to Start Making Money From Home
www.howtostartmakingmoneyfromhome.com
Share This: